Kayapo Project, Protecting the Brazilian Amazon

Associação Floresta Protegida

Kayapo Project: Protecting the Brazilian Amazon

Associação Floresta Protegida

Kayapo Project: Protecting the Brazilian Amazon
Location:
Southeastern Amazon, Brazil
Goal:
To enable the Kayapo indigenous people to continue to protect 11-million hectares of their lands from deforestation, and to build the capacity of Kayapo NGOs to manage surveillance/protection and sustainable economic activities.
Conservation Value:
Kayapo Indigenous Territories are of high conservation significance because they are large enough to protect large scale ecological processes and are high in biodiversity. (See Conservation Significance, below.)
Threats:
Kayapo lands are in a region of rapid deforestation — an agricultural frontier with increasing road access and minimal law enforcement. Kayapo have fiercely protected their vast territory but face increased pressure from illegal incursions for gold-mining, logging, commercial fishing, ranching and other agriculture.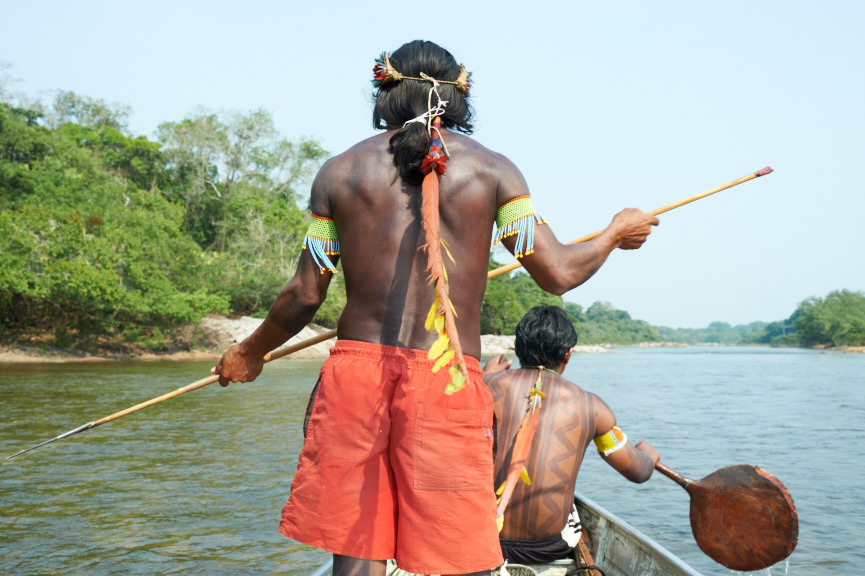 Actions & Results:
Provisioning, organizing and other assistance has enabled greatly increased surveillance and boundary demarcation.While surveillance and protection need further enhancement, our efforts have undoubtedly prevented widespread invasions of Kayapo lands.
In just a few years, Kayapo NGOs have developed the capacity for managing complex programs. Local capacity for long-term management and protection has developed well and will continue to evolve.
Sustainable and culturally compatible economic activities have been developed and these reduce the temptation to accept cash for unsustainable activities. Brazil nut operations have been especially successful; copaiba oil, cocoa and other enterprises are also being developed.
Project Field Partner:
Associação Floresta Protegida and Instituto Kabu
Size of Area Involved:
(110,000 km2) Compare with:
— twice the size of Nova Scotia
— 30% larger than Ireland
Cost:
2017 budget (ICFC portion): $600,000
Cumulative cost to ICFC (2007-2016): $4,077,244
Additional funds needed: We urgently need another $250,000 per year (for 3-4 years) to augment surveillance and protection efforts in response to special current challenges. To discuss this need, please feel free to contact Barbara Zimmerman, the Kayapo Program Director.
Support this project
Video
Kayapo: Defenders of the Amazon
International Conservation Fund of Canada Copyright © 2009-2018